The Grand Jury for 5th eNGO Challenge Awards took place on 24th October at Sanskriti Kala Kendra, New Delhi. This year we received 331 nominations across 8 categories out of which, 157 were valid nominations. The virtual Jury members managed to filter 157 valid entries to 59 for the final evaluation by the Grand Jury. A panel of 15 Jury members looked into the filtered nominations.
The list of winners and special mentions will be unveiled on the platform of the eNGO Challenge Awards at Surajkund Mela Ground Haryana, India, on December 02, 2016.

Meet the Jurors
Osama Manzar,
Founder & Director
Digital Empowerment Foundation
Chairman of the eNGO Challenge, mBillionth Awards, Manthan Awards and Social Media for Empowerment Awards, Osama Manzar is a convert social entrepreneur, inspiring speaker, mentor and believer. Osama founded Digital Empowerment Foundation with the objective that there should be universal digital literacy and digital access to all to overcome information gap and parity and help build equitable society. He is a Member, Working Group, Internet Proliferation & Governance for Ministry of Communication & IT and was a Member, Task Force on Growth of IT, ITES & Electronics HW Manufacturing Industry, Ministry of Communication & IT, India. He is also a member of the Advisory Board for National Optic Fibre Network (NOFN) of the Universal Service Obligation Fund under the Indian Department of Telecom. At the Ministry of Information & Broadcasting, Manzar is a member of the Screening Committee for the Community Radio Licensing. Manzar sits on the Boards of the World Summit Award, the Society for Labour & Development, Ibtada, the Association of Progressive Communication, ProtoVillage, and the Alliance for Affordable Internet (A4AI). A British Chevening Fellow of 2002, Manzar has authored NetCh@kra: 15 Years of Internet in India. Other titles by him include e-Content: Voices from the Ground; Internet Economy of India; India's Best e-Contents, and Development & Digital Inclusion. He writes a weekly column in the Mint and Hindustan, and has previously written columns for Gaon Connection. A physics graduate, Manzar has a post-graduate diploma in Journalism and is credited for covering at least 200 ICTD case studies in India and South Asia. Fluent in English, Urdu, Hindi, Arabic and Persian, Manzar tweets @osamamanzar.
Dr. Jatinder Singh
Senior Secretary
PHD Chamber of Commerce and Industry
A Management Expert with over 20 years of experience in organisational capacity building, training and academics, Dr. Jatinder Singh has managed several verticals like CSR, education, skill development, innovation management and start-ups. He is a Member of Managing Committee at the Delhi University's Cluster Innovation Centre – Technology Business Incubator (DUCIC TBI); and of the Technical Advisory Committee (TAC) for DSIR-A2K of the Central Ministry of Science and Technology. He's also a Member of the Technical Resource Group on Migrant Programming and ELM at NACO. Dr. Singh has published articles in several leading newspapers and journals; and has presented more than 20 research papers in national and international seminars or conferences.  Singh is the author of 'Towards Career Success' and 'Way to Success Step-by-Step'.
Pankaj Pachauri
Former advisor
Prime Minister's Office
Pankaj Pachauri is a senior Indian TV anchor and journalist associated with the NDTV for the last 15 years. Pachauri has also previously been associated with the BBC, India Today, The Sunday, Observer and The Patriot newspaper. A commerce graduate from St. John's College in Agra, Pachauri went on to study Journalism from the Lal Bahadur Shastri Institute of Communication in Lucknow. During his career spanning more than 30 years in the industry, Pachauri has spent seven years in print media, six years in radio, and 16 years in television broadcasting for Hindi and English channels. Pachauri is also a Member of the National Integration Council; and has women many awards including the Statesman Award for Rural Reporting in 1989 for his expose on the practice of female infanticide in Rajasthan and the Srikant Verma Award for Journalism in 1990.
PV Narayanan
CSR Leader, South Asia
General Electric
PV Narayanan holds a master's degree in international marketing management from Aberdeen Business School, UK. He is an alumnus of Chartered Institute of Marketing, UK. He also holds an MBA from CSM-IGS, TASMAC, Pune.  He graduated from University of Delhi with a Bachelor's degree in Arts. Narayanan has a vast and diversified experience of working on projects for private sector, government and non-governmental organisations in areas encompassing financial services, health, energy, environment, public private partnerships and corporate social responsibility (CSR). He has led assignments of strategic importance including a McKinsey designed project, developed and led CSR function in leading organisations,  and has a track record of revenue generation, programmes management and building strategic partnerships. He is currently heading CSR for GE South Asia.
Shweta Berry
Head – Strategic Alliances, Events and CSR
Aeris India
Shweta Berry is a seasoned evangelist in the Technology Marketing and Communications space; and a Content Strategist. She has over 16 years of experience across various MNCs and start-ups in India in various industry verticals, including Tech Mahindra, NIIT Ltd and Magnaquest Technologies to name a few. At present, she is managing diverse portfolios of Strategic Alliances, Events and Corporate Social Responsibility (CSR) for Aeris Communications India Pvt. Ltd, pioneers in the Internet of Things technology. Shweta is a dynamic orator and has represented her academic and professional organisations at various national and international forums, including the first IoT Healthcare Summit 2016 in Bangalore. Shweta is on the IILM Academic Advisory and the Board of Governors; and holds Masters in International Business from Grenoble Ecole de Management, France. An avid traveler and photographer, she loves to explore new places, culture and food in her free time.
Amitabh Singhal
Board Member
PIR.org
Amitabh Singhal sits on the Board of .ORG, the Public Interest Registry, based in Reston, Virginia. He is the Director of Telxess Consulting Services Pvt. Ltd. and Vcon Services Ltd. Singhal was also the Founder and former President of Internet Service Providers Association of India. As the Founder, Board Director and CEO of National Internet Exchange of India (NIXI), Singhal helped conceptualise and set up NIXI as a public private partnership between ISPAI and the Department of Information Technology under the Government of India. He was also involved in restructuring NIXI as an autonomous Registry and Regulator of the .IN Domain. Singhal was the spokesperson of India's ISP industry for over a decade, contributing many articles over the years in various publications and journals, and was a speaker & presenter at various forums, including the IGF. He helped shape public policies in the telecommunication sphere as a member of various governmental and industry committees, expert groups and panels.
Rajen Varada
CEO
Open Knowledge Community
Rajen Varada has been an ICT practitioner since 1995 and continues to be actively engaged in designing and implementing proof of concept solutions for rural development using technology and, in particular, ICT. He has developed solutions for health and early childhood care: (Sisu Samrakshak UNICEF), Disaster: (SMS4help – Solution Exchange), District e-Governance: (Parishkaram & Samadhan – Govt of AP & West Bengal) and most recently 'Labnet' a migrant labour tracking and services portal. He is actively involved for the past nine years in study, evaluation, and mentoring ICT innovations which impact the social sector. Mr. Varada has been one of the thinkers behind movements like public sector software in India and actively supports community ownership of technology – from community radio, community TV to open source applications.
Anirban Mukerji
Senior Manager – Wireless Reach
Qualcomm India Pvt. Ltd.
Based in New Delhi, Anirban Mukerji manages Qualcomm's Wireless Reach™ initiatives in India and South Asia. Qualcomm believes access to 3G and next-generation mobile technologies can improve people's lives. Qualcomm's Wireless Reach initiative is a strategic programme that brings wireless technology to underserved communities globally. An ICT4D professional, Mukerji has worked on numerous e-Governance projects like Urban Property Records Project for Karnataka and the e-District Project for the Government of India.
Dinesh Agrawal
General Manager (SD)
NTPC
With 39 years of experience in the power sector, Dinesh Agrawal has carved a niche for himself in the areas of environment, rehabilitation & resettlement, CSR, business excellence and corporate sustainability. His innovation and creativity is reflected in introducing the concept of ecological monitoring through satellite imagery, Public Information Centre, Village Development Advisory Committee, Village Quality Circle etc. for corporate. He has also designed a course module on Rehabilitation & Resettlement for IGNOU. Agrawal has spearheaded formulation of standard on 'Social Accountability at Work Place' & 'Guidance on Good Governance' for the Bureau of Indian Standard, and 'National Voluntary Guidelines on Economic, Social and Environmental Responsibilities of Business' for the Indian Institute of Corporate Affairs under aegis of Central Ministry of Corporate Affairs. He continues his contribution to the field through his affiliation with CII, UN Global Compact, Bureau of Indian Standard, IICA, Ministry of Corporate Affairs & AIMA etc. Agrawal is Fellow of LEAD International and Senior Assessor for CII-CESD Sustainability Award.
Gazal Misra
Manager – Corporate Social Responsibility
Capgemini
Gazal has more than 16 years of experience in the education sector, and has been involved in school interventions and capacity building programmes for teachers and educators. She holds extensive teaching experience in design and implementation of innovative teaching learning methodology for primary and secondary students. At Capgemini, she closely manages the school intervention programmes.
Manisha Singh
Head – CSR and Communications
Nokia India
Manisha Singh is a communication professional with over 17 years of experience. A recent convert to CSR and sustainability, she is presently responsible for CSR and Communication at Nokia India, which is committed to community and sustainability across education, environment as well as supporting communities in building resilience against disasters. In her present role, she is exploring how technology, particularly telecommunication technology, can enable and deliver enduring social impact. Prior to Nokia, Manisha has worked with various multi-nationals across different industries – Samsung, Philips, HCL Technologies – building and enhancing corporate reputation.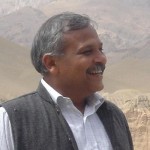 Sanjeev Kumar Gupta
CEO
E&H Foundation
CEO of the E&H Foundation, Sanjeev Kumar Gupta has 25 years of experience in the development sector. Gupta studied Physics at the Delhi University and Rural Management at the Institute of Rural Management Anand. He has significant experience of working at the grassroots and has implemented large-scale development projects in India, Afghanistan and Nepal. Gupta worked with the Aga Khan Foundation and Afghanaid in Afghanistan for more than five years and has led large scale, multi-sectoral development projects in conflict-prone central and northern Afghanistan. Sanjeev has also worked as a consultant and researcher on diverse livelihood and development issues with the UNDP, IFAD, Fair trade Original (Netherlands), ICCO-Netherlands, OXFAM-Bridge, Central Tibetan Administration (CTA), Small Farmers Agriculture Consortium (SFAC), India-Canada Environment Facility (ICEF), Center of Development studies (CDS) at the University of Wales, ASA (Action for Social Advancement), ACP (Association of Crafts Producers), Sasakawa Peace Foundation, ARAVALI, and Atkins UK (on a DFID project).
Pallavi Mohan
Senior Consultant
NetImpact Solutions and IOT Infotainment
Pallavi Mohan is a Senior Executive, Marketing Leader & Strategist having more than 18 years of rich marketing experience across diverse industries including Electronics, Consulting and Food & Beverage. She has extensive exposure across a gamut of areas including Sales, Business Operations, Strategic Retail/Trade Marketing, Corporate Communication & Public Relations and Corporate Social Responsibility. She is adept in identifying internal as well as external customer needs, addressing gaps and subsequently defining strategies within stipulated budgets. She has demonstrated excellence in leveraging market. She drives teams, collaborating with cross-functional resources and engages with external agencies while ensuring alignment of business goals. Her strength lies in out of the box thinking. She builds strong liaison & relationship with stakeholders and key decision makers. She has excellent interpersonal communication, relationship management and analytical skills.
Suhel Bidani
Senior Programme Officer
Bill & Melinda Gates Foundation
Suhel Bidani co-leads the ICT (Information, Communication and Technologies) and Supply Chain platforms in the India office of the Bill & Melinda Gates Foundation. In this role, he is responsible for all the ICT and supply chain interventions required across the foundations' programmatic work in Health, Nutrition, Agriculture Development, Water Sanitation & Hygiene (WSH) and Financial Services for the Poor (FSP). Prior to joining the Gates Foundation in March 2016, he served as a Partner in PwC (India) as part of the global Government & Public Sector advisory practice. Before PwC, he spent ~9 years with Wipro Consulting Services (consulting arm of Wipro Limited) in various roles. In his 15+ years of professional career, he has worked extensively in business and technology advisory across 25+ countries. Suhel holds a Bachelors' Degree in Commerce and an MBA from XIMB. He is a great team player, a foodie, avid traveler and a struggling photographer!!
While he had been a very successful, fast-track corporate executive, Suhel's heart lies in social development and has an amazing sense of commitment to the vision of 'all lives have equal value'.
Deepti Vikas Dutt
Leader – Government & Smarter Cities
IBM Global Business Services
With 16 years of work experience, Deepti leads IBM's service delivery for Government and Smarter Cities domain. She specializes in process transformation and complex program management; she has many first-of-a-kind project implementations to her credit. She is focussing on the Smarter Planet initiative of IBM and has already delivered the first-of-a-kind smart city solution for a greefield city spanning domains such as public safety, utilities, transportation, city operations and participative governance. She is also managing implementation of command centre in one of the largest Indian cities (Surat, which was also part of IBM's Smart City Challenge Program delivered in Jan-Feb 2016), wherein diverse municipal functions such as property tax system, citizen complaint management, disease monitoring system, water distribution etc are being brought under a centralized monitoring system. Has also worked with two more city governments and helped them qualify for the 100 smart cities program of Government of India.